Dalcnet will participate in Light Middle East 2021, in Dubai from 28 to 30 Sept
Published : 06/30/2021 10:00:00
Light Middle East 2021 will be one of the most important events of the year for lighting design and LED technology solutions and will take place from 28 to 30 September 2021 at the Dubai World Trade Centre. The topics covered are many and Dalcnet will present the best solutions for the control of LED lighting decorative, architectural, outdoor and indoor. The event will also be accompanied by a discussion forum that will offer insights and reflections on the evolution of the lighting industry, domotics and home building automation.

What topics will be covered during Light Middle East 2021?
Smart lighting and IoT
Lighting fixtures, combined with specific control systems and IoT ecosystems can positively impact the well-being and health of the individuals who use them, through lighting systems with advanced sensing, optical communications, and location-based services. Such lighting systems require the use of wired and wireless connectivity to be connected to the Internet. However, as the world of standards and protocols is evolving, manufacturers and experts in lighting solutions must adapt products to lighting market trends, especially when combined with the IoT environment and advanced lighting control systems. Dalcnet develops LED dimmers and unit control compatible with major control protocols such as Casambi, DMX and DALI, proposing innovative and technologically advanced solutions.
Sustainability, energy efficiency and zero impact buildings
The environmental impact of buildings has become increasingly important. Many organizations recognize the value of green buildings and sustainability as part of their responsibility for something beyond the corporate business. Green and sustainable practices within commercial buildings produce healthier and more environmentally efficient operating and maintenance patterns. Thanks to smart lighting solutions, it is possible to improve the energy performance of buildings and thus contribute to the development of green lighting projects.
Outdoor, public space and landscape lighting
The right architectural outdoor lighting can transform a space; it allows us to use public spaces at night and can turn a dark and dirty thoroughfare into a lighted hub of activity. Lighting provides safe and attractive places to gather people. In busy cities, the need for open, public spaces continues beyond daylight hours. Using products that are certified and made to be weathered improves the performance of the entire lighting system, extending its operational life.
Commercial lighting dedicated to the retail market
Lighting is one of the components that most enhances the customer experience. Restaurants, hotels, stores and malls have used lighting design to guide customers to their business. For retailers who haven't yet invested in their lighting design, now is the time to understand how it affects the perception of their product or brand.
FIND OUT HOW TO RECEIVE INVITATIONS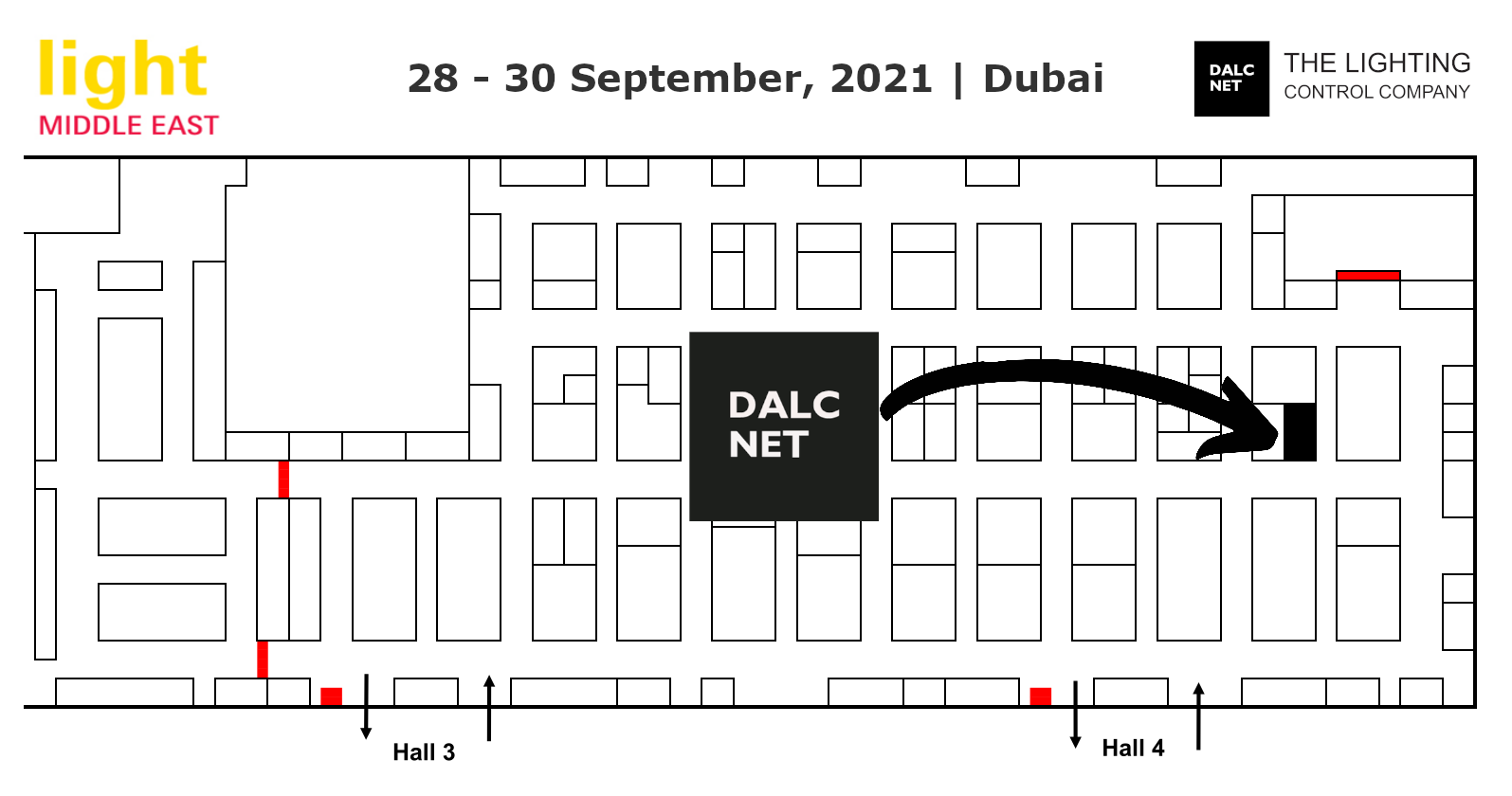 What solutions and professionals are interested in Light Middle East 2021?
The solutions that will be presented during Light Middle East 2021 involve the entire professional LED lighting industry, specifically:
Technical Lighting
Decorative Lighting
Electric Lamps
Electrical & Electronic Components
Cables & Leads
Home & Building Automation
Light Middle East is an event attended by a wide audience of trade visitors, buyers and technicians including:
Architects and Interior Designers
Lighting Designers and Consultants
System Integrators and Facility Managers
Hotel Operators, Project Owners & Developers
Electrical Contractors & Planners, MEP Contractors
Distributors, Government & Municipalities
GET IN TOUCH WITH DALCNET FOR MORE INFO
Related products





Share this content